Startup Labs & Offices
The startup labs and offices include office suites and private wet labs for resident startups, primarily on the 5th and 6th floors. Wet lab space includes access to shared lab equipment, foundries and community space.
About the Startup Labs and Offices
Launch in September 2022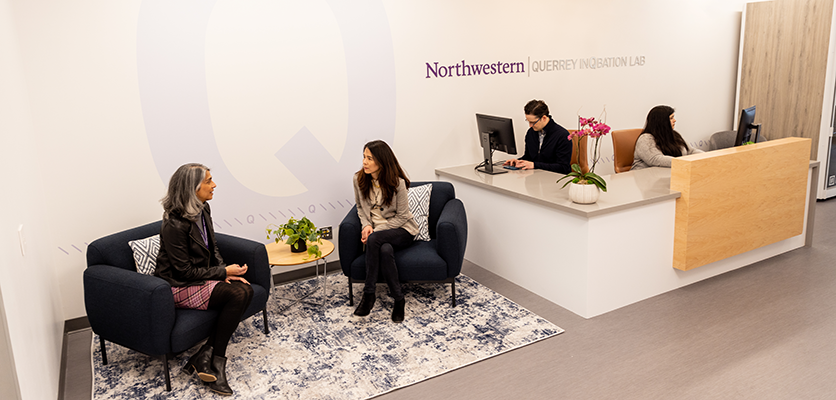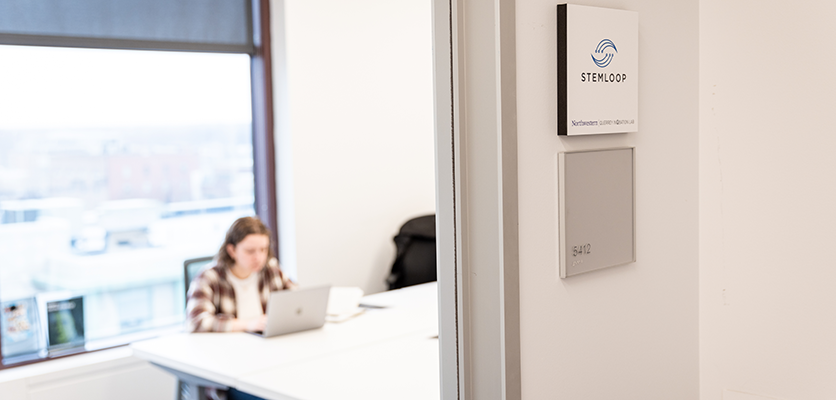 Eligibility to Become a Resident Startup
Northwestern startup with active IP option or license
Less than 10 employees
Formed less than 5 years ago
Must be valued less than $30M
Less than $5M in sales revenue
Resident Startup Offices
Private startup offices are available for 2-5 people.
Shared Space
Additional amenities in the startup office suites include small and large conference rooms, communal tables, workstations, an area dedicated to office support, and a kitchen.
Labs
Wet Labs
Life science wet labs (625 square feet) on the 5th floor will offer similar general lab amenities: a fume hood, bench and cabinet space, lab stools, gas storage, equipment space, access to shared lab equipment. Physical science labs on the 6th floor will offer similar amenities.
Shared Lab
Located on the 5th floor, the 300 square foot shared life science lab will feature common freezers and refrigerators, centrifuges, tissue culture hoods and incubators, ideal for mammalian tissue culture and general tools for cell and molecular biology research.
Become a Resident Startup
If you are a startup commercializing Northwestern technology and have an active option of license in place with the university, you can begin the application process by completing an online form.
Apply to be a resident