Community Space
The community space is an open space on the 1st floor at the InQbation Lab that features workstations and collaborative areas in addition to private meeting rooms. The majority of programming is hosted in this space.
About the Community Space
The community space is estimated to be available starting in September 2022.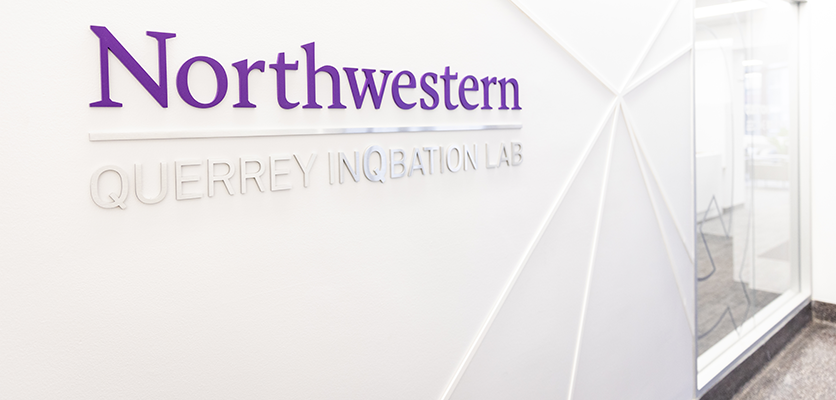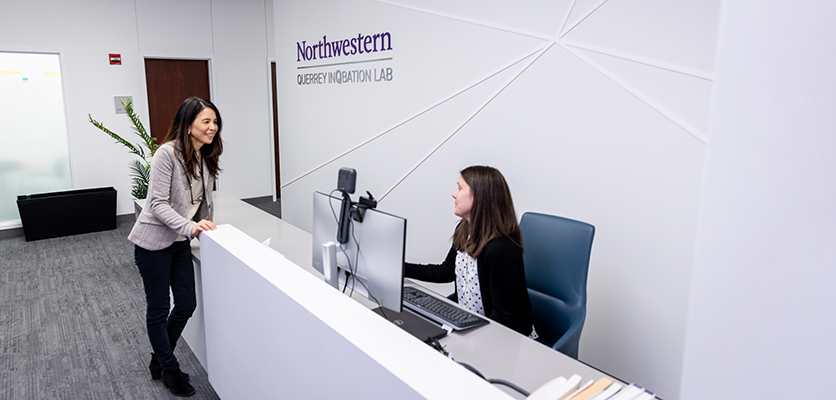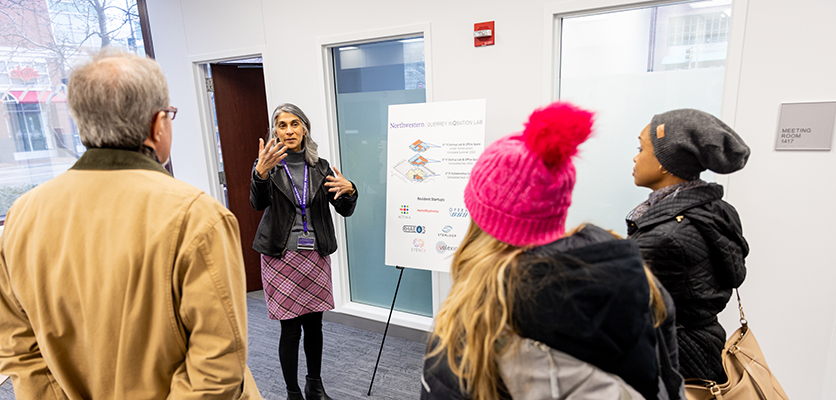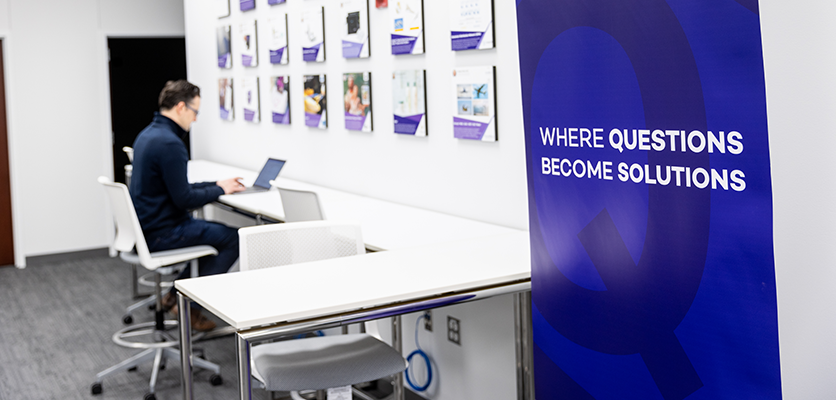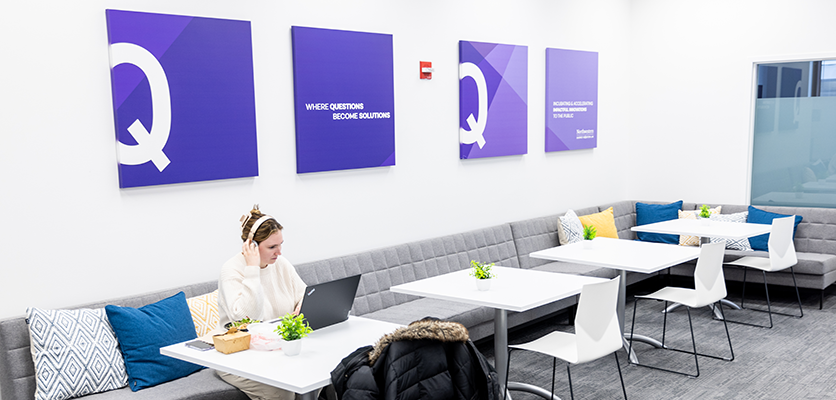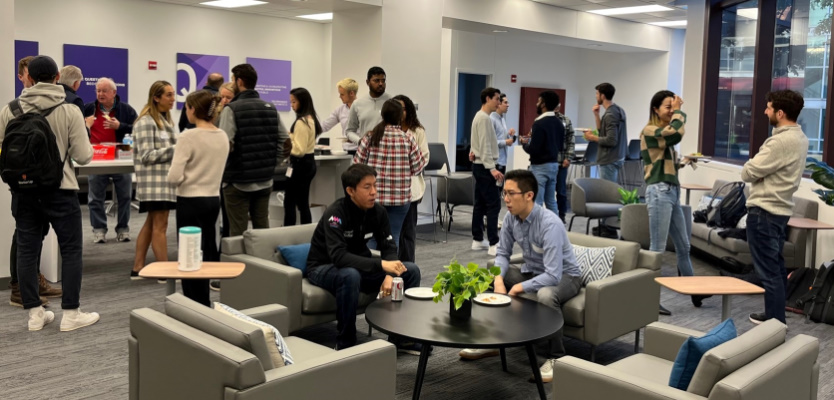 Offices
Workstations
Throughout the community space, there are workstations and shared spaces that enable the InQbation Lab community to work, meet, and collaborate.
Common Space
The common space is an area to be shared by the entire InQbation Lab community with soft seating options.
The space can be transformed to host InQbation Lab events requiring classroom seating.
Apply to Join the InQbation Lab Community
If you're interested in using lab or office space at the Querrey InQbation Lab located at 1801 Maple Avenue in Evanston, please complete an online application.
APPLY FOR SPACE